---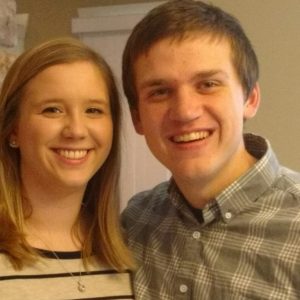 Hello Parents,
My name is Jeannie and I am the assistant director of Mi Casa es Su Casa Child Care Center. In the past few years, I graduated from college, married my husband Ken, and moved to Michigan! I am originally from Pennsylvania, where I grew up with my parents and my four siblings. Although I miss my hometown, I love Michigan very much!
I have had many experiences working with young children. During high school and college, I worked with two-year old's in a daycare and worked with children of all ages at a summer camp. For the past year, I have been teaching preschool at a different child care center and I worked in the Mi Casa es Su Casa daycare. I loved getting to know the children, developing lesson plans, and creating engaging activities for them to do.
I am very excited to work with your children as a teacher and an assistant director. I hope to get to know each child at an individual level and learn how to help them grow and develop. I look forward to meeting each of you and interacting with your children every day.
Thank you,
Jeannie Schoonbeck