---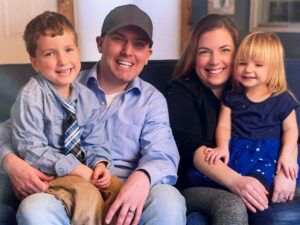 We went through four years and three daycare centers before we happened upon this treasure. Isabel Blair and Mi Casa es su Casa Bilingual Daycare give us the one thing we never consistently found at other daycares: peace of mind. When we leave our children with Isabel and her team, we know they're safe and learning the skills they need to reach their full potential.
Isabel is a rare jewel among caregivers. She has endless passion for children and is constantly digging through the latest research for methods she can use to help all kids in her care. Isabel prizes continuing education at Mi Casa es su Casa, requiring all teachers to take professional development courses four times a year.
Isabel also works with parents to help them meet the challenges each child presents and identify their individual needs. She is a fierce advocate for children of every ability – from the smart, daring toddler to the 4-year-old with a sensory processing disorder. She goes the extra mile by filling out pages upon pages of evaluations, documenting how each child is growing and meeting developmental milestones. Best of all, she shares her knowledge with others, including daycare providers trying to reach the same five-star Great Start to Quality rating she holds. One of those daycares is the reason I found her – they recommended her to me!
Isabel also offers those little extras you won't get at other daycares, from helping children to brush their teeth daily to learning Spanish and providing healthy homemade lunches.
Most importantly, my children love Isabel. I knew from the moment my fussy baby settled right into her arms and took a bottle, that she was the right "other mother" for my children. That baby has now grown into a 3-year-old who will ask when she can see Isabel again and joyously run to her to give her a hug.
If you have the opportunity to send your children to Mi Casa es su Casa, don't hesitate. The passion Isabel has and the care she and her team provide is better than any other daycare you'll find.
– Ferguson Family
---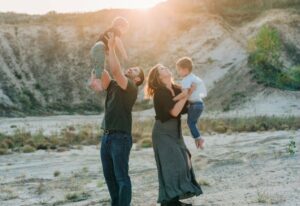 Our family feels fortunate to have relied on Mi Casa es su Casa Bilingual Family Daycare to provide the highest quality of care for our two children since they were babies. Mi Casa provides a nurturing and diverse environment where we know our children are safe, valued, and loved.
We value the intention and philosophy behind the program Mi Casa offers. Isabel is a leader in her field, and she and her staff reinforce the children's positive self-concept while fostering their social and emotional skills. The children are involved in planning their day and they receive an education that is both fun and challenging. Our children love attending and participating.
Mi Casa maintains the highest rating in the States' Great Start to Quality Rating System Program. We also love that they provide Spanish immersion, as early exposure to a second language is so valuable to development. Our children are able to receive the structure and curriculum typically found in larger centers in the comfort of a home.
If you are considering enrolling your child at Mi Casa, you can rest assured that no corners are cut when it comes to the safety and quality of care they will receive.
– The Herrera's
---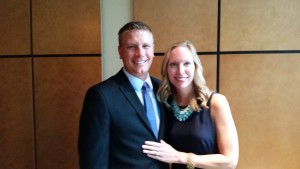 For the past six and a half years, we have depended on Mi Casa Es Su Casa Bilingual Family Daycare for quality child care while we are at work. My husband and I both feel privileged to have found an in­home daycare that places such an emphasis on surpassing the average standard. Isabel Blair is constantly developing programming to meet the needs of all children. She is knowledgeable in early childhood education, and how to provide structure, activities, and opportunities to help children meet their potential socially, emotionally, and academically. All employees are also held to this high standard and are required to meet regular professional development and training goals. Mi Casa Es Su Casa Bilingual Family Daycare also provides professional daily procedures for parents to maintain a safe and healthy environment.
Our daughter began at Mi Casa Es Su Casa when she was five months old, and still attends for before and after school care as she is now in first grade. We chose to continue with daycare rather than attend a separate preschool as we felt she was being provided with everything she needed in an already familiar environment. During her years at Mi Casa Es Su Casa, she acquired the prerequisite skills such as letter and number identification, early sight words, color recognition, fine/gross motor practice, and problem solving skills. Our daughter was more than adequately prepared when she arrived for kindergarten last year and continues to excel in school, and we attribute a great deal of that to her time at Mi Casa Es Su Casa.
Our four year old son is currently full­time at daycare. We have been just as impressed with his experience. He is already demonstrating his knowledge of letters and numbers, some basic spanish vocabulary, and social skills. He enjoys attending, and talks so positively about his teachers and the many activities he engages in daily.
We highly recommend Mi Casa Es Su Casa Bilingual Family Daycare to anyone seeking quality child care that exceeds the traditional standards. Mi Casa Es Su Casa provides exceptional care for children in a safe and loving in­home environment. If you would like to discuss the contents of this letter further, you may feel free to contact us.
Sincerely,
Matt and Megan Wonders
Megan Wonders
517­605­4609 mewonders@tkschools.org
K­3 Title 1 Coordinator/Interventionist Thornapple Kellogg Schools
---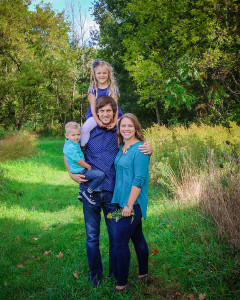 My children have been involved with Mi Casa Es Su Casa for over 2 years. My eldest child has begun kindergarten and was very well prepared by the personal attention given to her strengths and areas she needed to be challenged. My son continues to attend as he is 3.5 years old. His face lights up when he knows he gets to go see his "teachers and friends". He loves "Show and Share Time" and thrives on the affection shown to him. He comes home with pride knowing he is being prepared for school so he too, can go just like his big sister. We have been very happy with the daycare our children have received!
Rick and Kim Bartz
---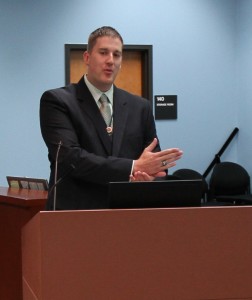 We have utilized Mi Case es Su Casa daycare for over 9 years and would highly recommend them to anyone in the Byron Center area. Isabel and her staff provide an inclusive and nurturing environment for our children who love to go to daycare to see their friends and learn new things every day! Another bonus is the diversity of a bilingual daycare to expose our children to different languages and environments, which has really paid off with getting our kids to be successful in school, both with academics and fostering interpersonal relationships.
Brad Brown, MS, FO
Captain-Planning Division
Accreditation Manager
Grand Rapids Fire Department
38 LaGrave SE
Grand Rapids, MI 49503
(O) 616-456-3344
(C) 616-304-9260
www.grcity.us/fire
---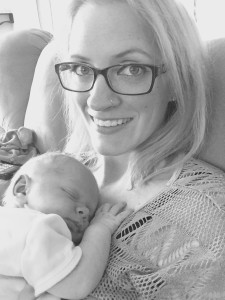 My husband and I searched high and low for a daycare provider we felt we could trust with our then 3 month old son. Mi Casa Es su Casa was recommended to us, and we were fortunate enough Isabel had an opening.  My mom is a childcare advocate and was able to tour the daycare with us before we registered there; she was also extremely impressed. The level of personalization the staff gives to each child is remarkable. I have 100% certainty that we leave our baby in the hands of staff that treat him like their own. When I pick him up every afternoon, he is happy, full, and clean. What more can a mom ask for?
Thanks!
Megan Bird
954-648-6168
---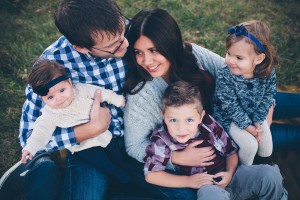 To: Future parents of Mi Casa es su Casa Daycare,
I am writing to assure you that you are making the best possible decision in choosing this as the daycare for your child, relative or whomever you are looking to enroll. I was in the same place as you a little over four years ago when facing the overwhelming task of entrusting my child to someone else when I returned to work. Like you are, I was anxious, scared and reluctant to believe that anyone could care for my child as well as I could. These feelings were even more intensified for me as a child abuse investigator for the State of Michigan. Doing that type of work had really increased my anxiety about leaving my child with anyone else. However, despite all of those fears and sleepless nights I can honestly say that choosing this daycare was one of the best decisions I have ever made.
When your child is at Mi Casa es Su Casa, it is not like they are just another child that is being dropped off, it is like they are family. At this daycare, you do not have to worry about the "institution" like setting of a child care center with the concerns and cost that you get from constantly rotating staff and large class sizes. Plus, despite being an in home daycare, it is large enough to ensure that your child will receive the social interaction that he/she needs.  Isabel and her staff do everything they can to make the environment comfortable, intellectually stimulating and fun as possible. Isabel has been through rigorous training and is highly competent. She has gone above and beyond the call of duty to get trained and to be informed on all of the latest and best practices for child care. She is even approved to train other daycares on how to operate while following the latest rules and regulations.  I encourage all parents to check the State of Michigan website for their daycare's licensing reports. I can assure you that when you look up this daycare you will find that the inspections have all passed with flying colors. Isabel and her staff ensure that the children are provided with everything they need to succeed beyond the pre-school years. They teach a curriculum that is not only educational but it is fun for the children. I have never worried that I was dropping my children off to a place where they were going to be sat in front of the television all day. At this daycare, the children have a schedule that they help create. There are various activities they do throughout the day and they receive excellent meals, several of which are homemade specialties of Isabel.
In conclusion, I strongly recommend Mi Casa es su Casa daycare. The home is clean and the staff are friendly, attentive and they will love your children like their own. There are policies and procedures for everything done during the day, from diaper changes to outdoor play. This will ensure the safety and success of your child's daycare experience. Isabel is excellent at communication and will respond to any questions or concerns you have. I have had two children in this daycare over the past four years and it has been a wonderful experience. My children love Isabel and her staff and they have learned so much from them. I strongly encourage you to stop your searching and consider Mi Casa es su Casa as it will be one of the best decisions you will ever make as well. .
Thank you,
Amber Folkert
---
We began taking our daughter (4 years old) to Mi Casa Su Casa after an unfortunate incident at her previous daycare.  Because of the incident that occurred and the very quick exit from that care, we were extremely hesitant for the transition into Mi Casa Su Casa.  From day one, we were impressed!     Isabel allowed us to drop our daughter off for a couple of hours to get her oriented before starting a full day.  Their concern is that it is the right fit for everyone.  From day one, our daughter was comfortable.  She has been with Mi Casa Su Casa for almost 8 months now, and she has never had a day that she did not want to go.  She loves the children and the care providers, and she truly enjoys going to daycare, which is something we had not experienced until Mi Casa Su Casa.  We are thrilled to have found an in-home care provider that provides the curriculum and routine, while still maintaining the feeling of home.  We know our daughter is safe, that she is learning, and that she feels comfortable in her surroundings every day.  We truly feel blessed to have our daughter in such amazing care.  I would recommend Mi Casa Su Casa hands down.  If you are lucky enough to find an opening with Mi Casa Su Casa – take it!   You won't find better caregivers for your child!
Jolene and Brian Paauwe
---
I am writing to recommend Mi Casa es su Casa Bilingual Family Day Care Center. My son has attended this daycare 3 days per week for the last 3 years since he was 2 years old. My entire experience with this daycare has been positive. The staff has always been friendly and caring, and the daycare is always clean and organized. Isabel does a great job at keeping me updated on how my son is doing behaviorally and educationally.  It is like a partnership in raising my son as we can work together when need to correct behavioral issues as well and learning needs.
I made the choice this year to keep me son in day care as opposed to enrolling him in preschool. I found that the curriculum they were teaching was in line with many preschool programs. They used the Zoophonics program which is popular in preschool program, and my son had the opportunity to learn some Spanish as well. They worked on his writing skills as well as letter and number recognition. My son will be entering Kindergarten next year and I am confident he will be successful due to the time he has spent at Mi Casa es su Casa Bilingual Family Day Care Center.
Sincerely,
Emily Nemmers
---
We are so happy that we chose Mi Casa es su Casa daycare for our children.  Isabel is wonderful and her staff is great!    When I drop my children off in the morning I know they are being cared for by knowledgeable, caring people that truly care about the wellbeing of my children.  The Spanish immersion is amazing; my 18 month old knows most of her body parts in both English and Spanish, she even follows simple commands in Spanish!
Jonah and Melanie Lyon
---